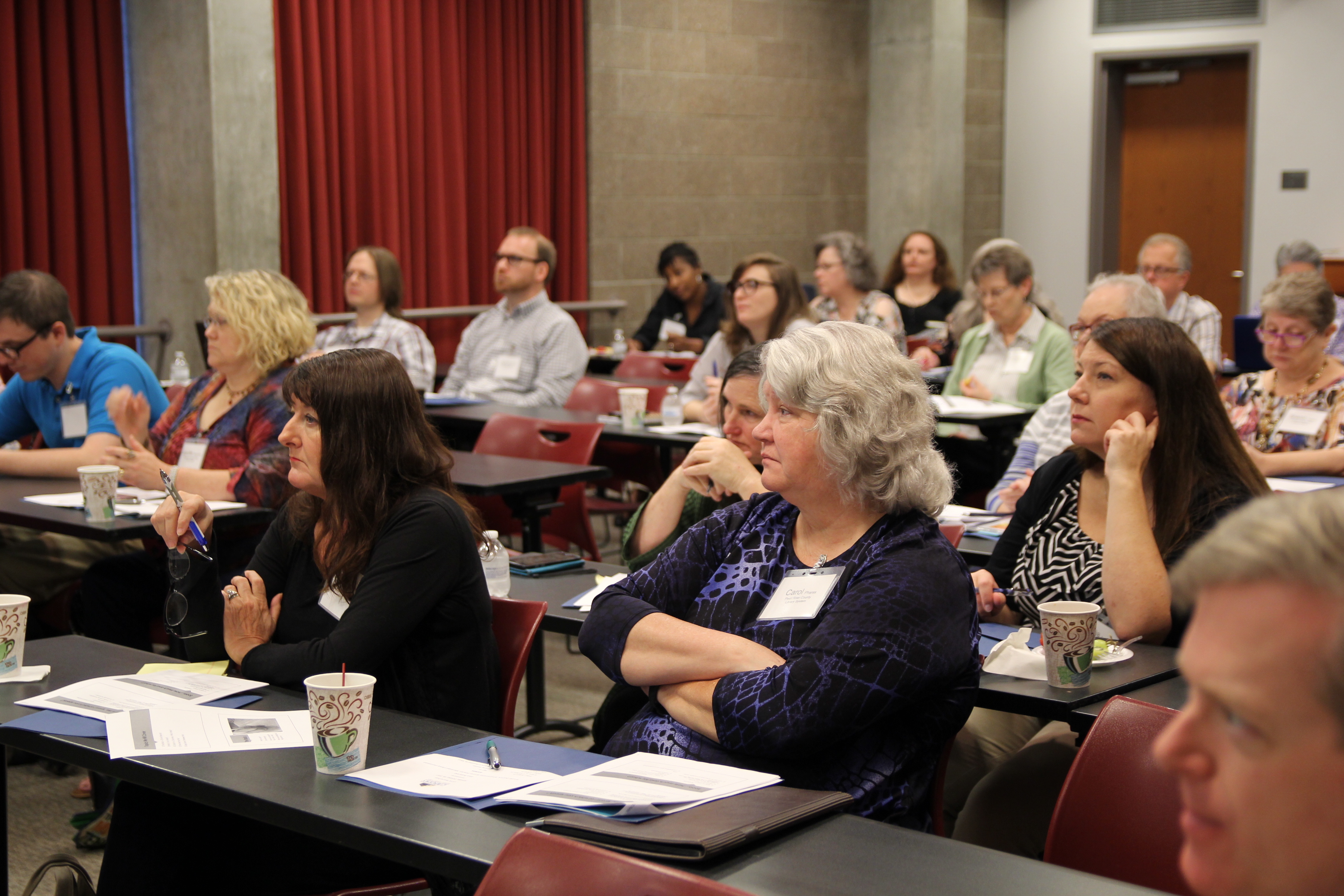 The continuing education program is an important part of MLC's services to the public library community. Each year the Mississippi Library Commission provides a skills development program with training opportunities in both traditional and emerging library services.
FY20: Continuing Education Opportunities, July 2019-June 2020
Request Form for Staff Development Training(PDF)
Request Form for Staff Development Training(Printable Word Document)
Continuing Education Units (CEUs):
Individuals or organizations wishing to offer CEU credits for workshops they present must complete the CEU credit form and submit it to Lorietha Myers, Development Services, Mississippi Library Commission, 3881 Eastwood Drive, Jackson, MS 39211.
Participants wishing to receive CEU credits for a workshop they attend may request them from the individual or organization presenting the workshop, provided the presenter has made the above arrangements with MLC.
Complete information on CEUs, including guidelines and instructions, can be found on the second page of the CEU credit form.
WebJunction
WebJunction's library-specific courses are available for free to all library workers and volunteers across the nation. Simply create an account at learn.webjunction.org, and then explore the catalog of library-focused courses and webinars. Certificates of completion will be available to you after you have completed any course or webinar that you enroll in from the catalog.
MLC Webinars
The Continuing Education Training Calendar now includes webinars produced by MLC. We will post all archived webinars on this site, along with accompanying presentation materials and handouts. To watch archived MLC webinars, click here.
In some cases, Mississippi library staff may receive continuing education credit for viewing a webinar. If CEU's are available for a particular webinar, the amount will be shown beside its listing on the archived webinars web page linked above. However, registration in advance of viewing is required for CEU credit, and the viewing will take place via a different link. For an application and registration link to a CE credit-eligible webinar, please contact MLC's Continuing Education Coordinator, Natalie Dunaway at ndunaway@mlc.lib.ms.us or 601-432-4057.